The benefits of our services are not limited to those patients who are recovering from pain or injury. At PhysioActive, we strive to promote health and wellness in Singapore. This means we want to help you feel great, play harder, and live better.
To that end, we provide classes with a very limited number of participants and personalised instruction in a variety of functional wellness techniques. Each class or individual session is designed to help get and keep you at the very peak of health and function.
The Expert PhysioActive Approach
We make sure to provide a range of functional wellness opportunities for our clients and patients.
Functional Wellness Services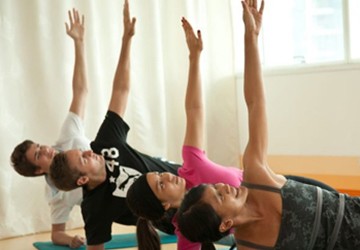 Core Stability Training
Neck and back pain is one of the biggest problems facing people's health in modern life. Long working hours behind the computer with a poor posture and inactivity weakens your core muscles and lead eventually to neck and back pain. However, regular core stability exercise can improve your back muscles and your posture. This will help to get rid of irritating pain during daily activities, at work and during sports.
Frequently Asked Questions
Can I do Pilates on my own?

While you can certainly perform Pilates exercises at home by yourself, expert instruction is needed first to be sure you are practicing the exercises correctly.

Does the weight loss programme include diet help?

Yes, our experts will assist you not only with exercise and other physical activity, but also with diet guidelines, meal plans, and nutritional support.

Is personal training only for athletes?

Absolutely not! Personal training can be beneficial for anyone who wants to be healthy, look great, and feel better.

How large is the class size?

The average class size is about six participants so that everyone receives personalised attention.

Can I use the equipment without my personal trainer present?

Yes, you are welcome to use the equipment even when you're not formally training. A staff member will be present to help and answer any questions.

To keep yourself at the peak of good health, contact us now and enrol in our functional wellness programmes!
Our Women's Health Therapist