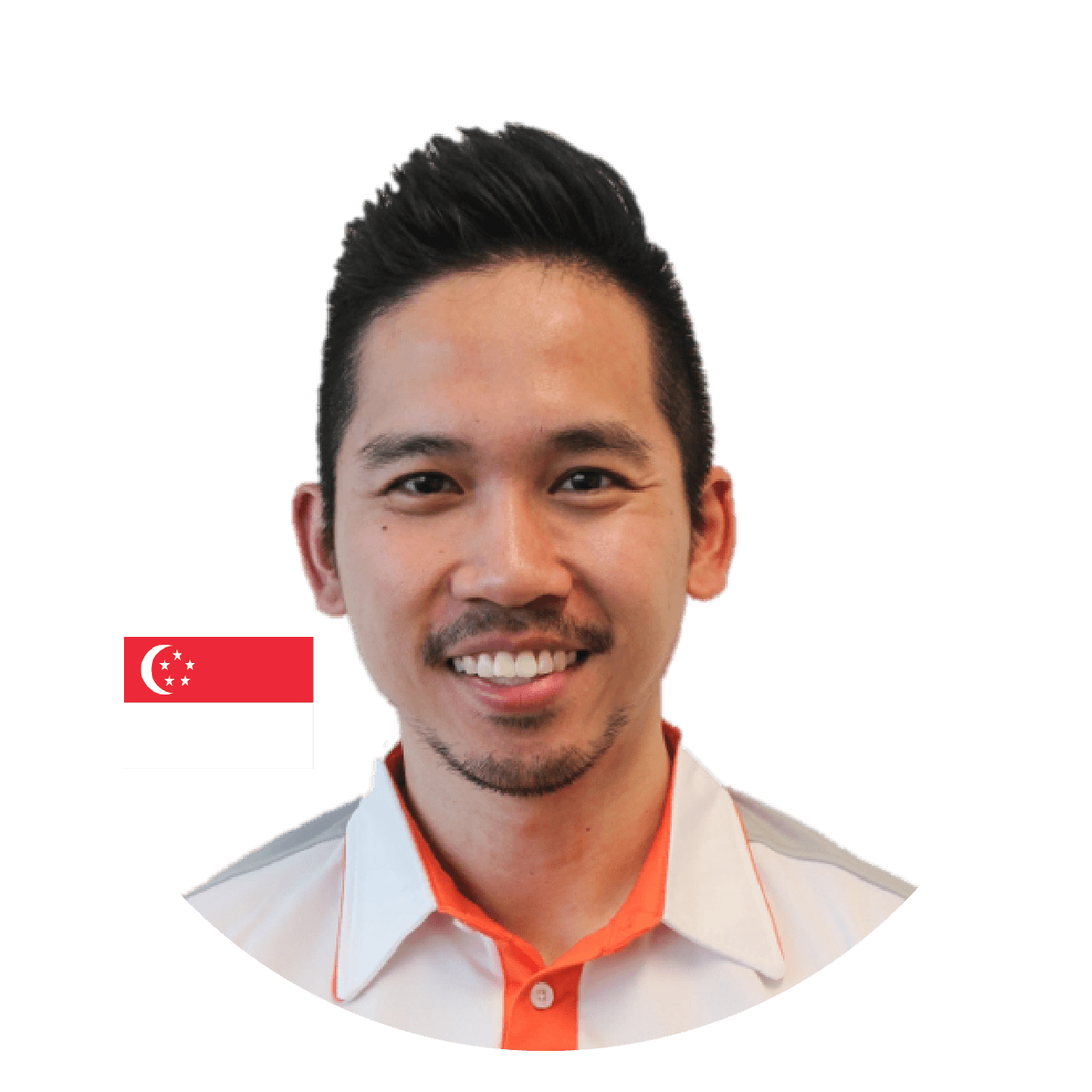 About Goh
Chun Kiat developed an interest in physiotherapy after being treated for his torn meniscus during his National Service. He subsequently pursued physiotherapy studies and graduated with a Bachelor of Physiotherapy from the University of South Australia. Prior to joining PhysioActive, Chun Kiat worked at the Singapore General Hospital and SingHealth Polyclinics from 2012 to 2018, treating mainly acute and chronic peripheral and spinal musculoskeletal conditions, nerve conditions, sports injuries, and chronic pain.
After seeing patients suffer from chronic non-specific pain, Chun Kiat developed a special interest in the neuroscience basis behind chronic pain. He spends his free time keeping up with the latest research, focusing on pain sciences and tendon rehabilitation. He likes to learn about the different movement patterns required in various kinds of sporting and functional activities to help his patients achieve their functional goals as soon as possible in the rehabilitation programme. His experience with patients across a wide demographic helps him to understand the different needs of varying ages and occupations. He has professional working experience with lifters, rowers, and dancers, among other sportsmen and sportswomen.
In his free time, Chun Kiat enjoys tending to his houseplants, working out and experimenting with various lifts at the gym, and observing various cultures through traveling.
Testimonials
Ms Lam

Thank you for resolving my dad's aches. He was very happy this morning that he is able to lift up his arm. The exercises you gave him are simple and effective. You should have seen the big smile on his face.
Oliver Mould

Just a quick note to say that I saw Chun Kiat at Katong a few times last week. I thought he was excellent, knowledgeable, professional and with none of the over the top fluffy type stuff that you sometimes get. He did an amazing job and I'm almost fully recovered one week on. I don't think I'll need to come back for this issue, but if I do, or in the future, I'll certainly ask for him again.
Paul Donatien Yau Yee Keong

I completed my physio program today under the care of Mr Goh Chun Kiat, and wish to provide a testimonial of my experience with him. A little less than 3 months ago I had undergone a surgical procedure to correct my left "frozen shoulder" condition. My orthopaedic surgeon recommended PhysioActive for his trust in your professional services; especially the part on "as tolerated"! The results: From being unable to lift my own left arm comfortably with significant mobility restrictions post op, to today being able to move unrestrictedly and carrying weights to the limit of my good right shoulder...and feeling & looking great overall! The journey: Chun Kiat provided a most professional service, encouraging and taking incremental yet progressive steps to my recovery. He had also taken the time to answer my numerous questions of "why" and "how" regarding my recovery plan. 2 months post op, we had even taken to developing a long term integrated fitness program which has today resulted in a the most optimal body strength condition since the last 2 decades! The future: Chun Kiat has guided me to self learning and provided me encouragement and a good roadmap to achieving my fitness goals for the rest of my life. I have now re-orientated and re-prioritized my work-family lifestyle balance to health-fitness-family-work. I am most grateful to Chun Kiat for my rehabilitation and helping me discover my new and lasting lease of life to be lived and enjoyed abundantly in optimal health and fitness. Thank you to Chun Kiat...he is certainly a valuable asset to your company!