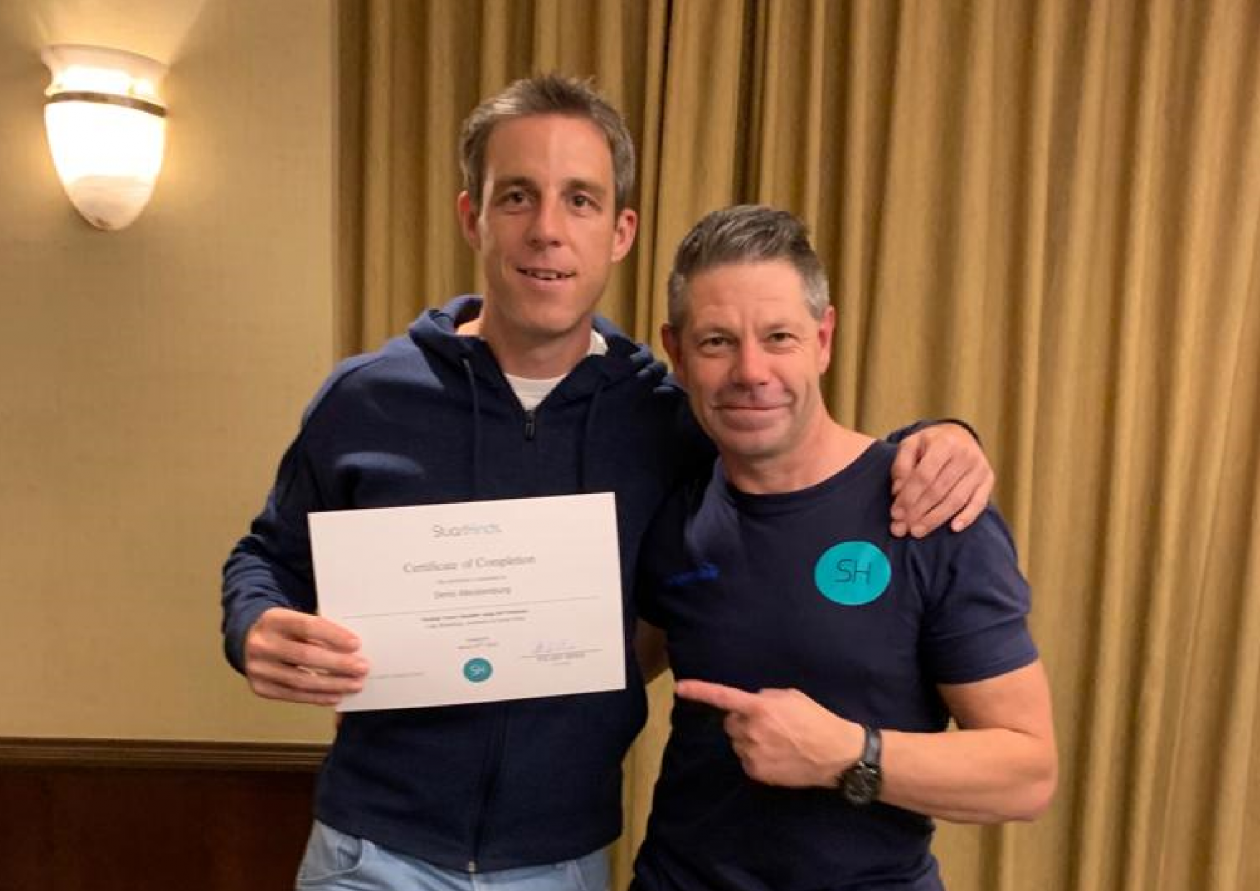 Last month, Denis Mecklenburg had an opportunity to learn about the treatment of Frozen Shoulder using the renowned Niel-Asher Technique™.
He was tutored by Stuart Hinds, a leading Australian soft tissue therapist with over 28 years' experience in professional practice.
What is the Niel-Asher Technique™?
The Niel-Asher Technique™ is a 'natural' method of treatment that does not involve any drug or surgery. Instead, the technique uses a specific and unique sequence of manipulations and pressure points to the shoulder joints and soft-tissues.
In summary, it works with the body and listens to the body's wisdom – not by forcing the arm into the restricted ranges, but by applying gentle stimulation to muscles whilst they are resting.
This technique has been in use since the 1990s and has been adopted and approved by medical professionals in the UK, Europe, and the United States.
How does the Niel-Asher Technique™ differs from other treatments?
Traditional approaches to the frozen shoulder either address the inflammation (steroid tablets, steroid injections and hydrodilatation) or the stiffness (physical therapy, exercise therapy and surgical manipulation). Some might also attempt to improve the range of motion by forcing the shoulder through the blockage. Depending on the context, sometimes forcing might lead to a worsening of symptoms.
On the other hand, the Niel-Asher Technique™ addresses the inflammation in the rotator interval and emphasizes on improving the range of motion. Results can be seen in just 1 session! However, this would depend on how long you have had the problem and which phase you are in.
At PhysioActive, we place great emphasis on continuing professional development because it ensures that our physiotherapists continue to be competent in their profession. This is also an ongoing process to ensure our quality of care to our patients!