Athletics is an excellent way of staying fit and healthy. However, injuries often go hand-in-hand with sports participation. Even if you manage to avoid acute injury, chronic issues can crop up over time. Every athlete – no matter how skilled – can benefit from professional guidance and advice.
Sports Physiotherapy & Performance Services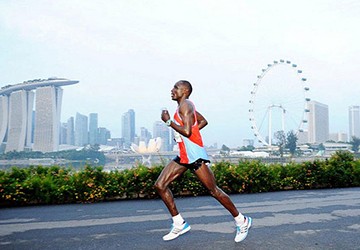 Running Analysis
Running is the easiest type of exercise to adopt. Although it strengthens your heart and burns calories efficiently, running puts a unique set of stresses and strains on your body much greater than those from walking. Hence, it is also the exercise with the most number of injuries. With running becoming increasingly popular in Singapore, we have seen a rise in the number of clients with running related injuries.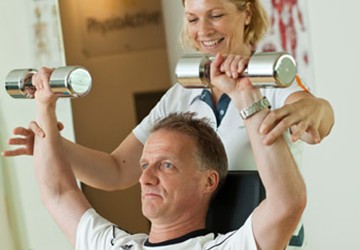 Strength & Conditioning Training
If you're looking for Personal trainers in Singapore with the expertise in exercise physiology and human anatomy, then we can help you. All our personal trainers are certified Physiotherapists.
We will tailor a challenging exercise program that caters to your individual needs. Your Physiotherapist knows the human body and has the scientific and clinical knowledge to ensure your workout is both safe and at your personal fitness level. Not quantity, but quality is for us the key to a successful workout program.
Frequently Asked Questions
I'm not a golfer or a runner. Can PhysioActive help me improve my sports performance?

Yes! We work with all athletes to get you in optimal condition, no matter your sport.

I had an injury years ago. Is it too late to seek help?

No. At PhysioActive, we offer effective rehabilitation for both recent and old injuries.

I've had surgery for a sports injury but am still not back to peak condition. Can you help?

Absolutely. In fact, we specialise in post-surgical rehabilitation as well as sports injury rehabilitation.

Do you have non-invasive therapies available?

Yes. The majority of our therapy modalities are completely non-invasive.

I only play sports casually. Is sports physiotherapy still relevant for me?

Yes. We can help all levels of athletes – from casual to professional.

PhysioActive has many sports specialists that are dedicated to shortening your recovery time and allowing you to reach new peaks of performance.Make an appointment today and see how we can help you win at your game.