Ita Dewi

my sprained and spasm muscle unable me to move around freely, sit or even stand up/ walk around. scheduled a home visit and therapy the morning after, and 1 day after i was able to move around again. definitely helps me so much! i highly recommend this place for sure.

https://goo.gl/maps/4WrzdrZV4aHfscrh9

Samuel Niode

recommended place for physiotherapy. The staffs were all friendly, professional services and effective. https://goo.gl/maps/xonKHcpaWicwzXpX6

Ningsih Sabaruddin

PhisioActive is Super.. I can barely walk straight and in pain due to muscle clamp in my hip and lower back. thanks to the therapy done by Timothy. All pain gone and my muscle back to normal. Once again Thank you.

https://goo.gl/maps/UoBBbuaS6C4ZHo4aA

Marissi Jordan

Cindy Fransisca

Great experience with Andy. He explained the issue very clearly and gave exercises to do at home. The place is very clean and tidy too. Health protocols made me feel very safe there.

https://goo.gl/maps/QJLu4chdSFg6Jwk29

Rajiv Ishwardas

This is definitely the best Physiotherapy Center in Jakarta. Had Lower back Pain and it has tremendously improved due to the Deep tissue Massage given by Tim. Great treatment and Good hygiene in the therapy rooms all keeping in line with covid 19 Safety protocols. Keep it up guys. Good job !!!

https://goo.gl/maps/TWrCeSXteZfobvCi6

Puneet Suri

Have visited this centre for severe back pain due to muscle spasms and an injured knee + heel. Ibu Ika helped me recover and gain strength in the weak areas as mentioned. She is very professional, has a very positive attitude and understands body dynamics extremely well.

https://goo.gl/maps/bcpD3kmL7xctBZ6S7

Tan Song Yi

(Student)

I came to PhysioActive because of slipped disc, which gave me severe back pain for several months. Leah explained my condition to me clearly, and gave me a clear overview of how we were going to deal with the back pain, and how I could help myself reduce the pain. Leah is very understanding and my back pain has reduced greatly ever since I started my Physiotherapy with Leah!

Yvonne Schuh

I came here with horrible back pain and I couldn't move. After a couple of sessions with Ika I am free of any pain and stiffness. She is a wonderful person and fantastic teacher. She explains everything exactly and very, very professional. Always open for questions. I can move again and I am very happy choosing Physioactive!

Agassi Revano

I have consulted my back pain several times at physio active, and they have an excellent customer service, professional therapist definetly recommended👍

https://goo.gl/maps/yUVhGerGFtmkE21i6

Gregor

Due to a hiking accident I had multiple fractures of my shoulder and arm. Following a complicated surgery, I needed to learn again moving my arm and shoulder as well as to build up muscles. Denis is helping me in an excellent way and I make good progress in this lengthy and painful process. The treatment is extremely professional and personalised. Therefore, I can highly recommend Denis and PhysioActive to anyone seeking help.
Back Injuries
Back Pain & Injury Treatment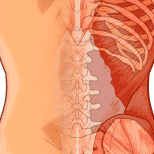 Back pain is very common and can be very disabling as well as painful. In the absolute majority of all lower back patients at PhysioActive the pain is caused by acute inflammations or tight muscles. Sometimes the pain is localized in the lower spine, but often it can radiate into the hip or buttock. If the nerve is irritated the pain may even radiate into the leg or foot. Common causes are poor posture, joint degeneration, muscular weakness, stress and general inactivity.
Price List

1 session

5 session

20 session

1 session

5 session

20 session

1 session

5 session

20 session