Tan Song Yi

(Student)

I came to PhysioActive because of slipped disc, which gave me severe back pain for several months. Leah explained my condition to me clearly, and gave me a clear overview of how we were going to deal with the back pain, and how I could help myself reduce the pain. Leah is very understanding and my back pain has reduced greatly ever since I started my Physiotherapy with Leah!

Gregor

Due to a hiking accident I had multiple fractures of my shoulder and arm. Following a complicated surgery, I needed to learn again moving my arm and shoulder as well as to build up muscles. Denis is helping me in an excellent way and I make good progress in this lengthy and painful process. The treatment is extremely professional and personalised. Therefore, I can highly recommend Denis and PhysioActive to anyone seeking help.
Back Injuries
Back Pain & Injury Treatment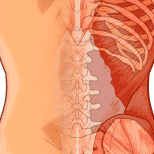 Back pain is very common and can be very disabling as well as painful. In the absolute majority of all lower back patients at PhysioActive the pain is caused by acute inflammations or tight muscles. Sometimes the pain is localized in the lower spine, but often it can radiate into the hip or buttock. If the nerve is irritated the pain may even radiate into the leg or foot. Common causes are poor posture, joint degeneration, muscular weakness, stress and general inactivity.
Price List

1 session

5 session

20 session

1 session

5 session

20 session

1 session

5 session

20 session