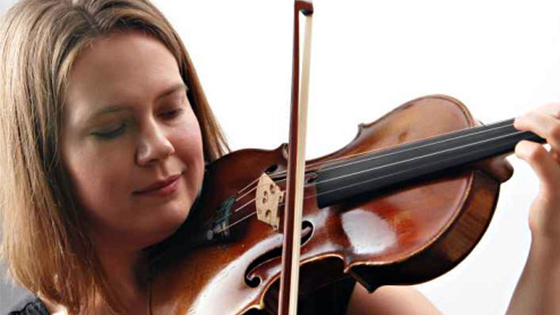 Music is almost always a part of our lives. Many of us have even started formal and informal music education at a young age. The piano and / or guitar are the musical instruments of choice that seem to be obliged to be played by the child — as if it were a household obsession to have entertainers at home. But what about other musical instruments? A household is often found choosing another musical instrument such as a Drum or Violin.
The child starts tutoring twice a week, exercises at home one week 4 hours, and continues to be disciplined. Maybe he will play in a band, ensemble, or even orchestra. Very romantic. Their bodies are attached to the instrument and are conditioned to play. Did you know that the prevalence of injuries in musicians occurs as much as 39% per year?
The sound of the violin is so graceful and lilting. Songs like "The Four Seasons" from the majestic Vivaldi, "Carmen" from Bizet are full of mysteries, and of course Ray Charles's intro to "Georgia On My Mind" is so catchy. That's what Ms. K, a housewife said when she answered my question, Why the violin?
Background
Patient presented herself with chronic neck pain that has existed since last January. The feeling arises suddenly even though it has often happened since childhood. She has played violin for more than 20 years. Indeed she was no longer part of an orchestra, but the passion for practice remains. Every day, before the Corona Virus pandemic she practiced 1 hour per day. "If it's now 2 hours of training – it's not crazy," she said.
The management she does is by self-healing such as yoga, essential oils, and she massages herself. But the pain does not go away. Moreover the intensity of yoga has declined since a month ago because the pain began to disturb sleep and especially her mornings. Her energy has decreased so she has made the decision to stop violin training for the past week. Her hope is to reduce this pain so she can continue violin training.
Analysis
Neck movement for extension and right flexion hurts in the suboccipital region with a half-full scope. The stiffness of the Trapezius and the right Scapulae Levator is apparent because of the shoulder shrugging pose. When breathing Scaleneus and STCM appear hyperactive. After correction of hyperlordosis of the neck, discomfort is felt in the midback (lower trapezius) left and right.
Ms. K also mentioned the migraine on the left side that came erratically. "Approximately two weeks ago, exposure to light makes me feel more dizzy," she added. Day and night usually headaches occur. Usually to relieve her dizziness, she lay on a yoga mat and made herself comfortable for about 30 minutes. "It helps enough — but it won't last long."
This is the first question, egg or chicken? We are sometimes distracted by information that we obtain so that there is a bias in the analysis process. Overanalysing should be halted first. We pin point together — pain and stiffness in extension, right side flexion, anterior and posterior muscular neck stiffness, shrugging, and migraine on the left. Plus this neck pain is chronic, violin exercise 2 hours, and yoga. OK that's the pointers, yes.
Hypothesis
When I heard that she had played the violin for 20 years, I immediately thought about how to play the violin. Pretty stretchy! An instrument that is less ergonomic for the body. Her left neck was narrowed in column C2-C4 due to repetitive side-flexion. The patient's chin seems to pinch the padding on the violin, the right shoulder should rise to swipe. The body must be upright, play for 1-2 hours; complicated way of playing an instrument, with a mixed order of positions
Headaches are a consequence of this poor posture. All of her neck pain complaints are musculoskeletal injuries that are often unidentified. This mother is one of 39% of musicians who have this injury. What about the other? Have you ever found it?
Treatment Plan
Position on her back and with a thin towel she lay. I immediately tried to feel the muscles from the suboccipital to mid-back area. Stiff, right. Then reconfirm C2-C4 and immediately do grade 2 PA mobilization accompanied by lateral glide to the left with the same grade.
Do not forget to ask about the comfort of patients with this treatment. Remember, we do not want to exceed her comfortable pain.
After that I do Myofascial release in the Suboccipital segment, Trapezius group, Levator Scapulae, STCM and Scalene. She felt comfortable and felt the tension in her head reduced considerably. The next step is to improve the flexibility of the Thoracic Spine through progressive rotation and extension stretches. Keep in mind when the neck extension she felt pain. So, focus on Thoracic Extension and Rotation only.
Closing
Patients will undergo therapy 2 times a week for 4 weeks. In this program she will pass stages to reduce pain, improve flexibility, and return to violin. Minor adaptations such as providing extra padding on the chin when practicing, improving her sleeping position using a bolster (so that the position of her spine is straight), and of course home exercises are components that must be explained. She should not practice violin for 2 weeks, not yoga for 2 weeks, only practice strengthening legs and thighs, do not forget, do her homework with PhysiApp facilities!